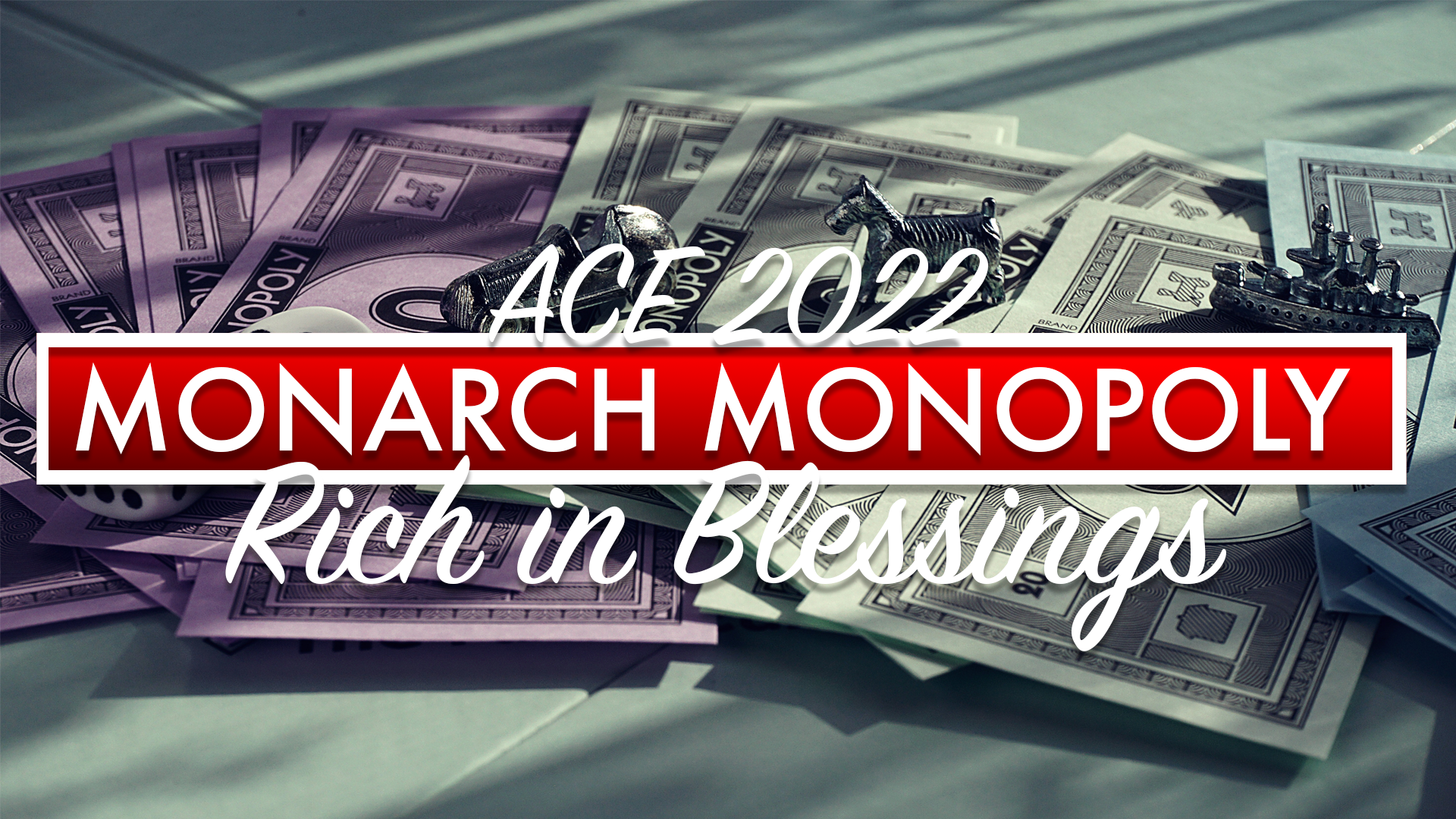 The Alumni Association of Thomas More Prep-Marian is proud to sponsor the 48th Annual Auction for Christian Education (ACE). From the first auction in 1975 to 2021, ACE has raised $10,995,776.01 for Thomas More Prep-Marian.
The Hays business community, TMP-Marian parents, alumni, and friends have worked many years together with the Capuchin friars and Agnesian sisters and now the Diocese of Salina to keep the dream of a Catholic educational option alive for Hays, Ellis County, and western Kansas. Thanks to you, our alumni, and many others in the business and professional community, ACE is a continuing testimony to your support of, and belief in, our mission. Our gracious ACE 2022 hosts are Ray & Olivia '93 Becker and Jeff & Kathleen '90 Vahling.
ACE 2022 Schedule
Friday, April 29, 2022
9:00 a.m.:Chamber Chat & Online Bidding Begins
9:00 a.m. – 5:00 p.m.: Al Billinger Fieldhouse open for viewing of auction items
7:00 p.m. – 9:00 p.m.: ACE Preview Party (Will require preview ticket to attend.)
Saturday, April 30, 2022
2:00 p.m.: Mass in Marian Chapel
6:00 – 6:30 p.m.: Online Bidding Closes
5:00 p.m.: Doors Open for Live Auction & Refreshments Served (Will require auction ticket to attend.)
6:00 – 7:30 p.m.: Open Buffet
7:00 p.m.: Live Auction Begins
All tickets holders will be eligible for fun games and prizes.
Raffle Drawings will be held following the conclusion of the live auction.